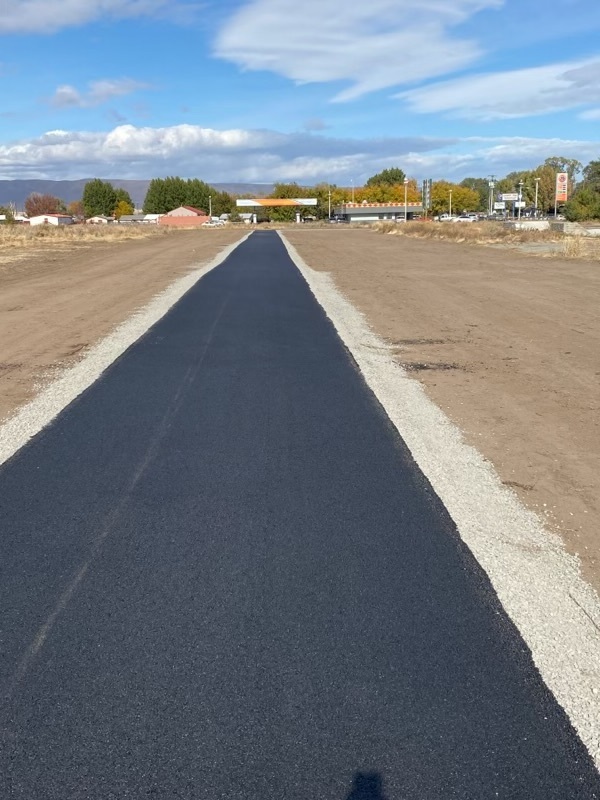 WSARC Completes Sampson Park Walking Path
Nov 2, 2021
White Swan Arts and Recreation recently completed its newest addition to Sampson Park: A quarter-mile walking path. The growing park now houses three basketball courts, a skate park, and the quarter-mile path.
"We're hoping to offer something for everyone," said Shawna Young, White Swan Arts and Recreation President. "We're now looking to add play equipment and covered picnic areas."
The walking path and basketball courts (pictured below) were made possible by a generous grant from the Group Health Foundation.